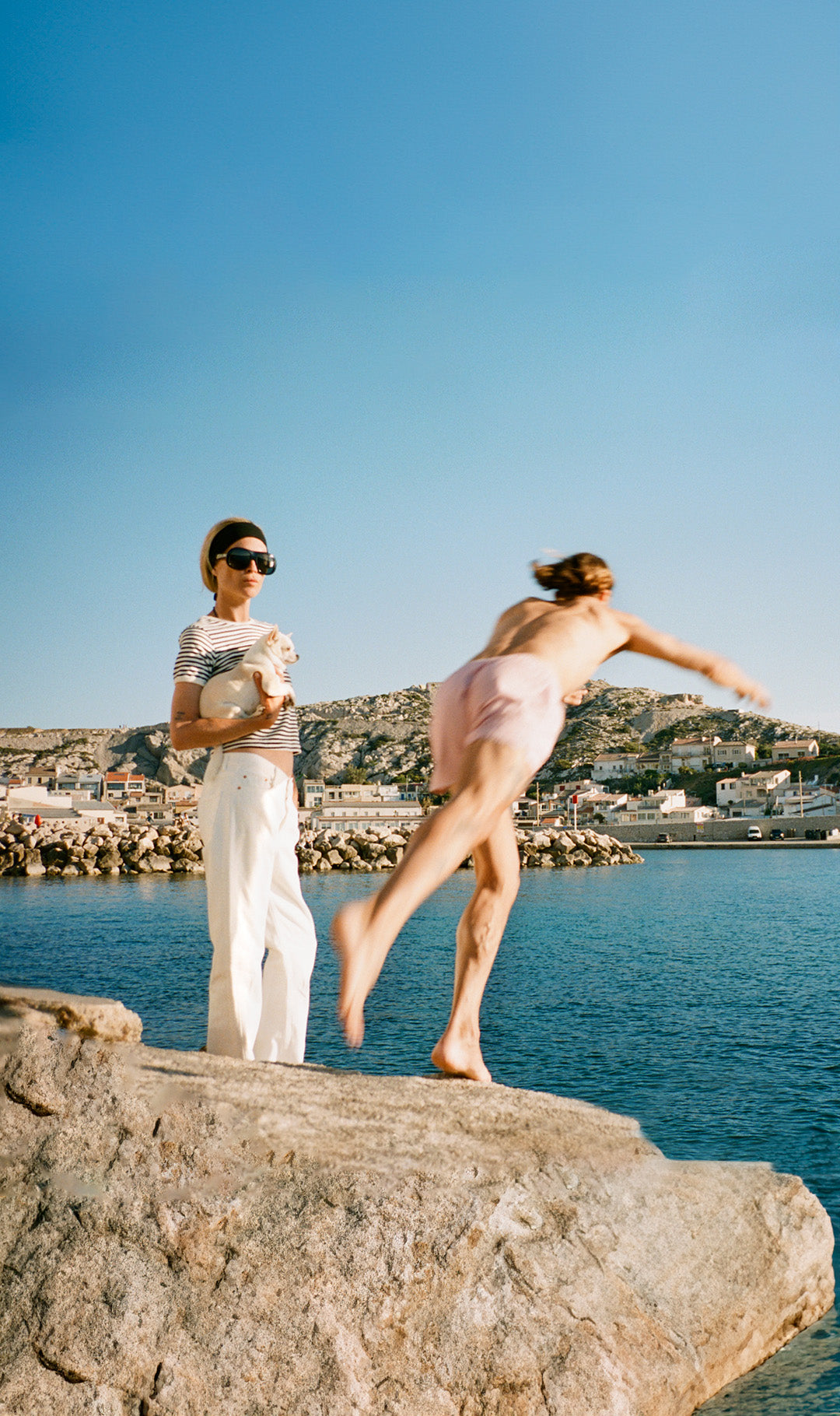 Sun-kissed in Marseille
This summer we are taking you to the buzzing seaside city of Marseille for a Riviera chic moment with the beautiful Erin Wasson captured by photographer and long-time Frankie collaborator Diana Bartlett. 
The Texan-born supermodel and actress was always inspired by the sea and the coastlines of the South of France and decided to move there about 2 years ago with her French husband, Barth Tassy. Together they opened a new café the Cécile Food Club which is already attracting many locals and tourists and is sure to become one of Marseille's food favorites destinations.

We decided to catch up with Erin to discuss fashion, locations, and secret spots in the new city she calls home…
FRANKIE: How would you describe your style?
ERIN: My style has evolved. I'm much more interested in a feeling of timelessness but with my personal spirit. My accessory choices. My way of putting something together. But I mean. I would say a casserole dish. Throw it all together with ease and somehow you hope it's delicious :).
FRANKIE: What is your favorite piece in your closet?
ERIN: I have an old The Row sweater from their first collection that's my go to season after season. I love my red Saks Potts trench coat. My Rika button down shirts are my favorite. Especially the perfectly off-black one. 
FRANKIE: What are the 3 pieces everyone should have in their wardrobe?
ERIN:  An amazing pair of perfectly cut black trousers. A pair of jeans that make your bum look just right. And a pair of cowboy boots :).
FRANKIE: How does it feel to live in France and be surrounded by the French way of life?
ERIN: It's been an adjustment. It's made me more vulnerable. Especially in the south the way of life is slower. I can honestly say I think I've become more "intentional".
FRANKIE: Do you think French living has already impacted your style?
ERIN: I think the age of which I moved has. At 40 I was making a move and as I was moving I was editing so much of my life and my closet. The core pieces came with and that's certainly guided my style. After years of being in the business, you just want your own sort of world that makes sense to you. Clothing and otherwise.
FRANKIE: How does Marseille's life compare to Los Angeles?
ERIN: Well, we have less traffic ! 16 years in LA was great but the biggest takeaway is a lack of consumer mentality. But LA and Marseille share the beautiful light and nature being so available to you. I think they are similar but again. Europe and American mentality is just so different. I'm grateful to be learning how to lean into a softer way of life.
FRANKIE: Tell us about Cécile and the inspiration behind it.
ERIN: Having met my husband in LA, when we came back to his home town we wanted to bring something that was a community drive'. Where you want to hang out, grab a bite or a coffee or a glass of wine. We wanted to make a cafe that felt casual but also like an extension of home. This way of eating where you take your plate and sit outside in a communal way was important for us. 
FRANKIE: Why the Malmousque? 
ERIN: Malmousque is the heartbeat of the city in the summertime. Everyone from all walks of life and backgrounds comes here to swim and enjoy the sea. I love the village mentality. We wanted to be in this place that somehow remedied of Venice. A small little community near the water where you can really get a sense of the background of the city.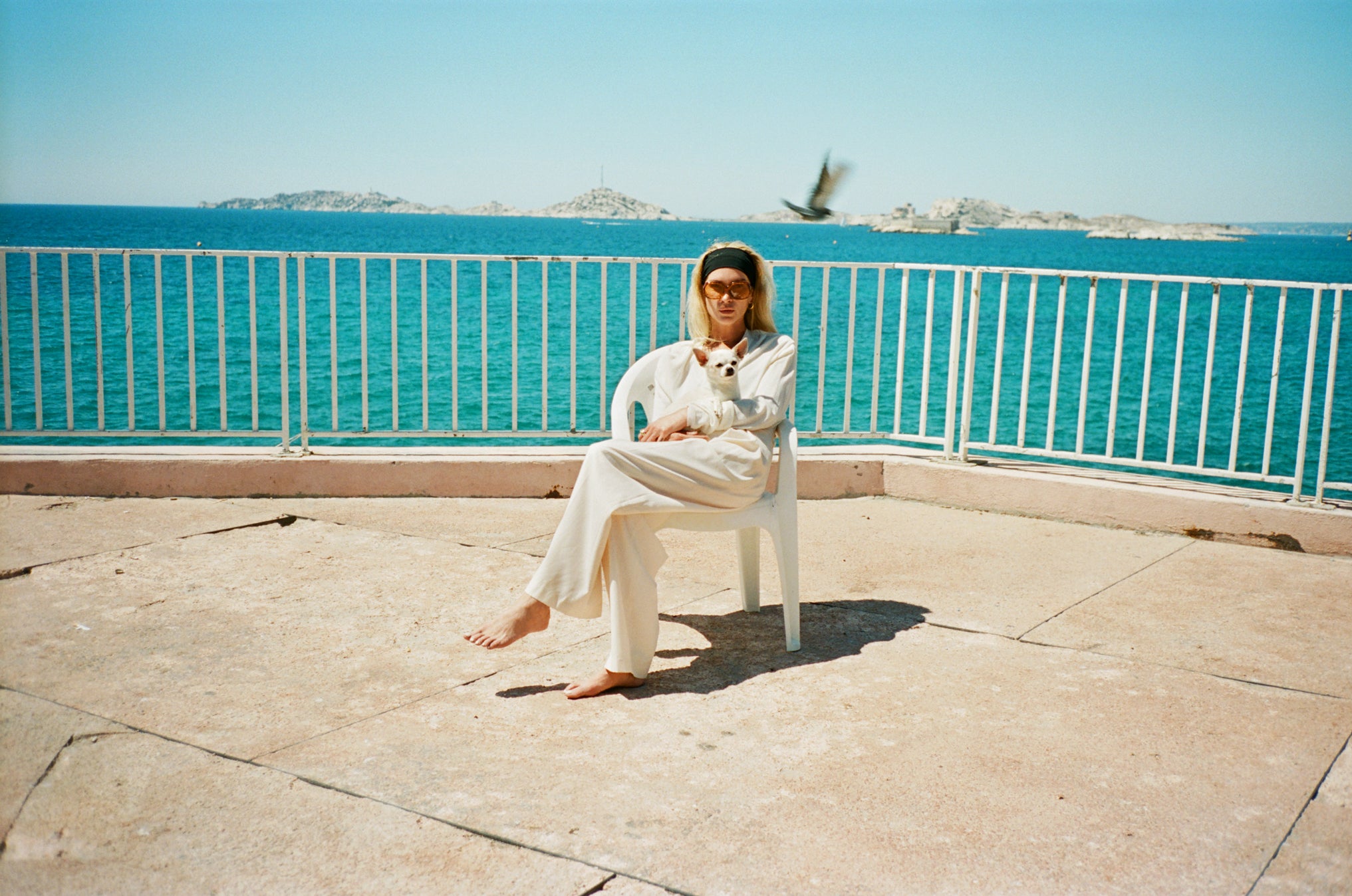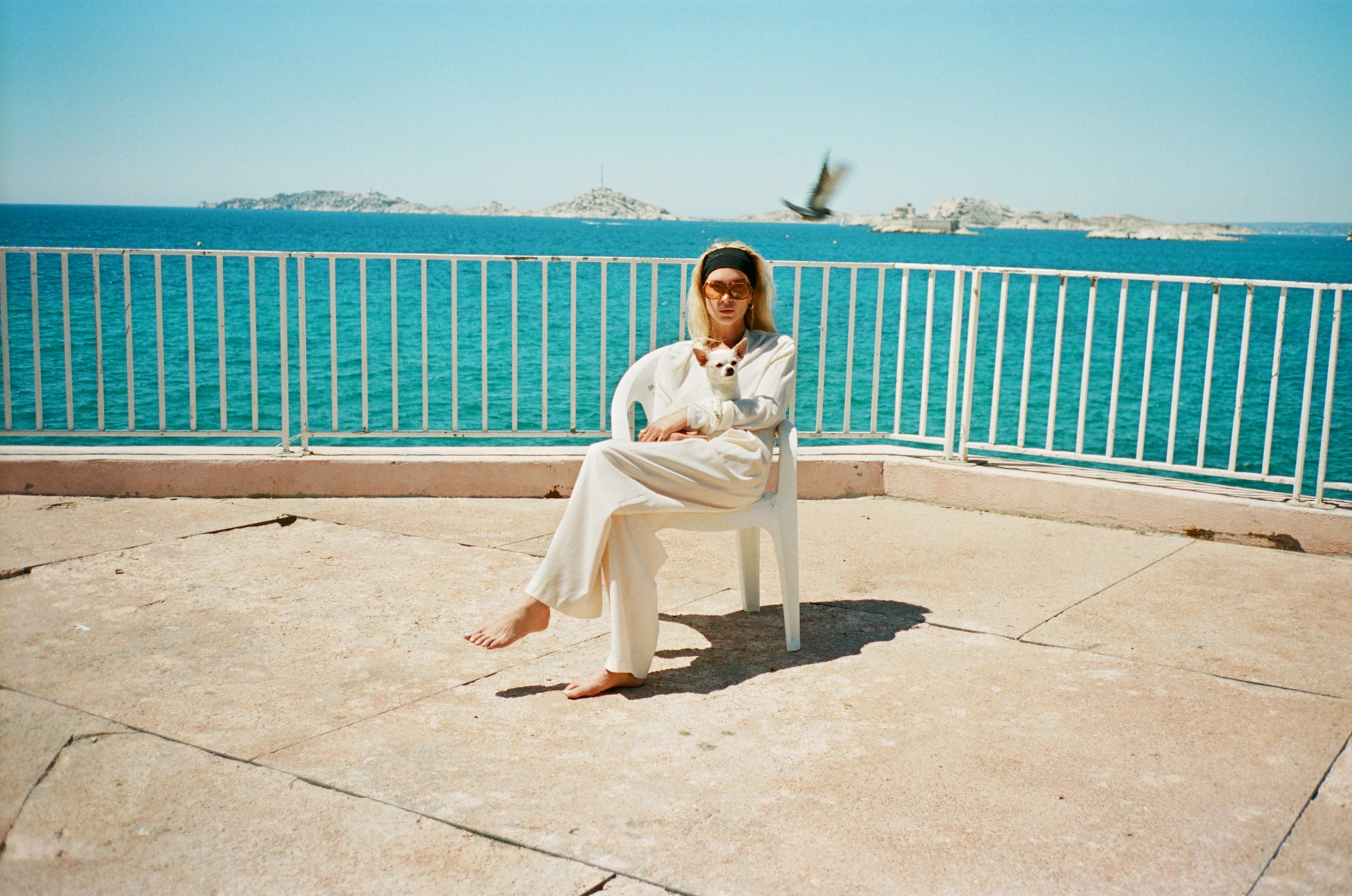 FRANKIE: Any Marseille secret spots you can share?
ERIN:Chez Le Belge is an amazing shack on the beach restaurant. You can get to by hiking in or by boat. A real special end of the world feel and you can spend the day eating and swimming. Mariposas is my fav for vegan food as well as Hododa. There is a spot called Montevideo that does cool events on Wednesdays that's amazing. They also have an outdoor cafe. La Traverse is a wonderful spot as Catherine does special dinners and events on a regular basis. It's also an art residency. I love Ensemble books as well for amazing art and photography books. La Caverne is in the back of an old antique shop and does amazing shows on Fridays where you can watch a live show and have dinner.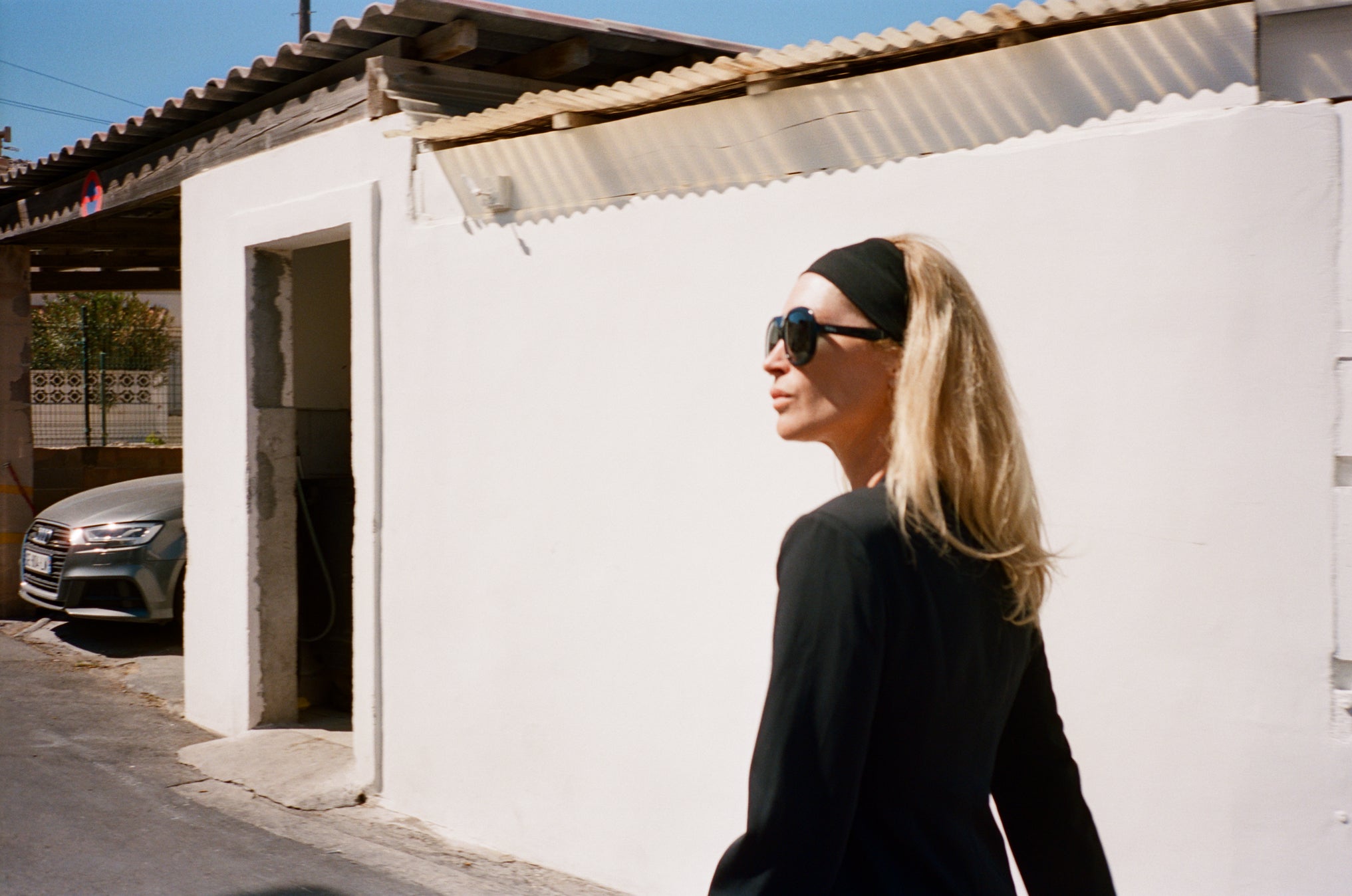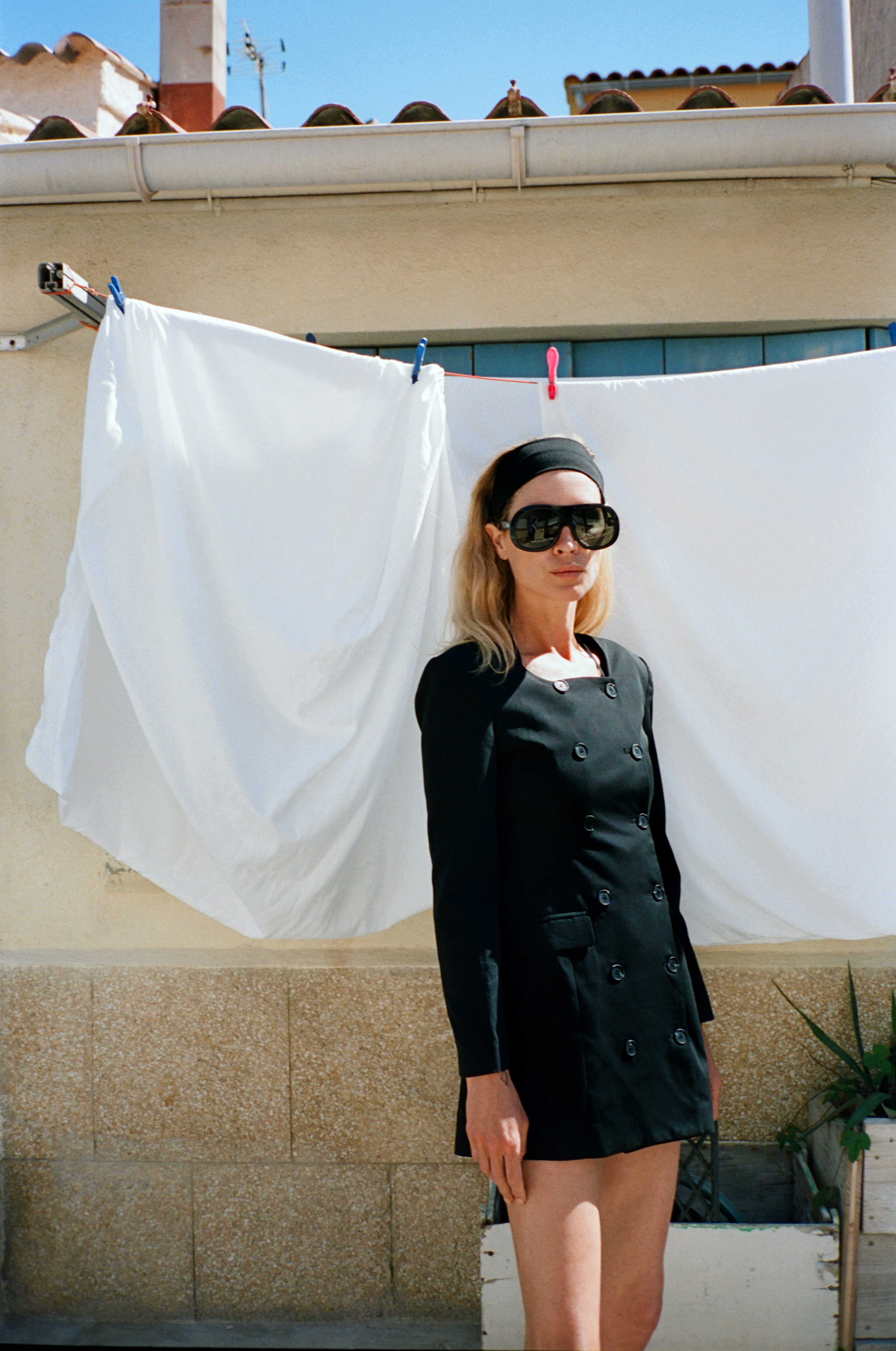 Guide to Marseille
From breathtaking coastal vistas to cultural landmarks, we have curated a list of our favorite spots that will leave you inspired and captivated. Visit our Instagram guides to read more.
CLICK HERE