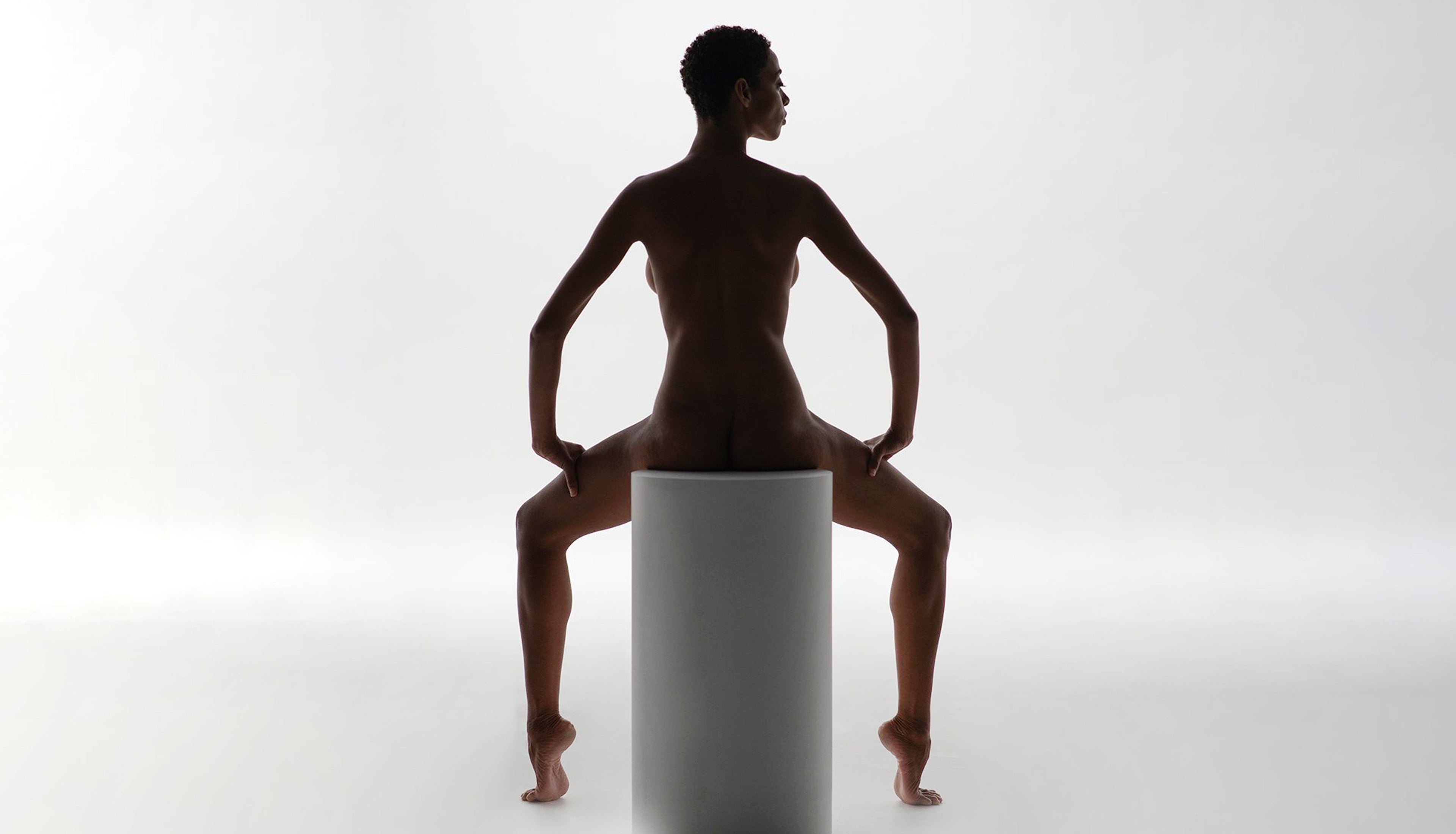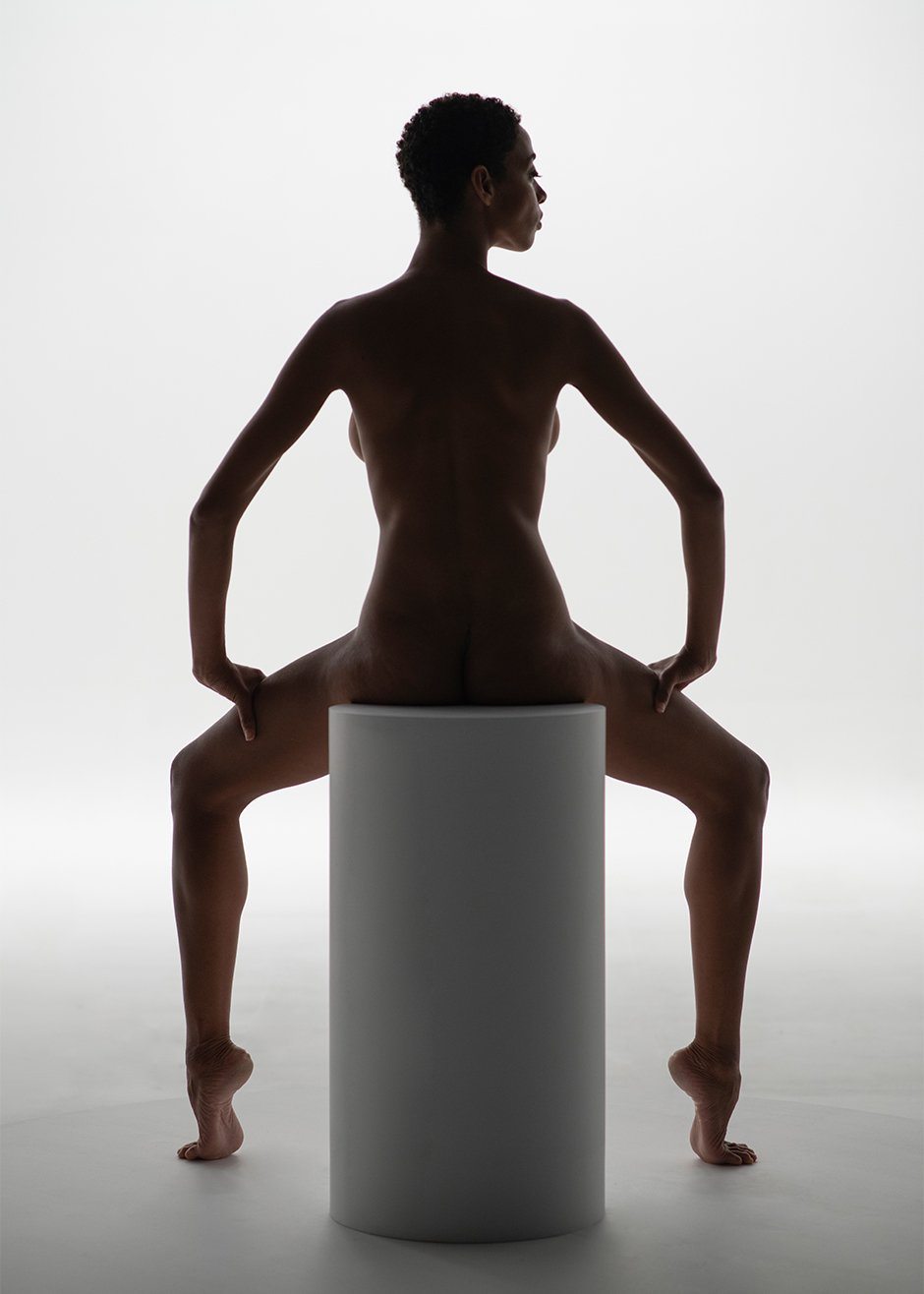 Meet Gilone: The Face Of Our New Fall 2020 Collection, Undercover
For our Fall 2020 Collection called Undercover, we were so excited to welcome Gilone, a model, singer, and multi-hyphenate power house as the face of our campaign. The theme for this collection came about in light of the feeling of uncertainty happening all over the world today. What came to mind was the reverse process of a butterfly going back into its cocoon and how one can emulate that in the form of their wardrobe. Layering pieces bit by bit until you feel safe and at peace to take on the much-needed change the world needs right now. Regroup, reboot, and rethink - that's the foundation of this collection.

We chose Gilone to represent our modern woman - strong, independent, fearless, and free navigating the world with an array of talents. A former dancer turned model turned singer turned producer, there is no limit to her dreams, or to yours. We decided to ask her some questions about what led her here, and what this moment means to her. Her answers made us love her even more, and we think you'll agree.
FRANKIE: Tell us about your background - where are you from? Where do you live? 

GILONE: I was born and raised by my mother in Guadeloupe in the French Caribbean. I'm a mix of French, Cuban, and Indian origins so I grew up in a multicultural and diverse community with my family and friends. I was born 200 meters from the sea in the Caribbean so when I decided to do music in addition to modeling, I knew that I had to live in a beach city to be able to create and reconnect to my origins next to the water. I went surfing in Biarritz last summer for the first time and I never left - I rented a flat and moved in 3 weeks later. I live 100 meters from the sea again, and that's reflected in what I create. Now it's home for good! How did you first get into modeling? I started modeling at 15 in Guadeloupe for local jobs, first for pocket money, and it was fun! Then I got scouted at the beach in France by Elite Paris when I was 16. At the time, I intended to become a dancer until I broke my knee at 18. Then I studied in an art school before I really began my career at 21 with Women in Milan and started traveling worldwide. 10 years later, I'm still here!

FRANKIE: Did you always want to become a musician? Tell us a bit more about how you got started.

GILONE: Secretly, yes! When I was little, I could sit and listen to music for hours. I started dancing at 3 years old, played piano at 7, and sang in the choir at 12. I wanted to explore each part of music during my childhood. Then, my passion for singing, songwriting, composing and visual art came out later in my 20s, over 10 years of traveling the world modeling. It was intuitive at some point. Every time I was traveling in nature, I started hearing my own melodies, found my own vocal vibe and instrumental sounds I loved. That's when I wanted to put my own music out into the world and tell stories. In 2018, I knew what kind of experimental electro I wanted to record but also combined my music with visuals and film. I was looking for a composer specializing in movie music/electro to bring my ideas into a music project. In 2019, I found that person in Paris who had previously worked for years with Rone, Yvan Ginoux. I sent him my demo, and two weeks later, I was in his music studio in Paris composing and recording my first track. At the same time, I have been working on the visuals and creative concept of Gilone characters since 2017 by creating mood boards, music video scenarios, styling, and organizing my own photo series. I love art direction and photography. In 2020, I auto produced my debut EP Ocean Call. My debut single Fight came out in May. Gilone was born.


FRANKIE: If you could record a song with any musician, dead or alive, who would it be?
GILONE: Michael Jackson, Bjork, and Max Richter. Three legends!

FRANKIE: What item of clothing makes you feel most empowered and confident?
GILONE: A leather jacket, a lace dress, and a bodysuit. Those each describe 3 sides of my personality - strength, delicate, and pureness.



FRANKIE: What inspires you most creatively, be it your music, style, or otherwise?

GILONE: I'm producing my own music and videos, I'm free. Writing and creating by following the rules of the mainstream market is my fear. My creative process is to be free to do whatever I want. I create by instinct. Then I just follow the music to see where it takes me. What comes out is what I feel. I'm an island girl connecting with ocean life, people, and nature. I wanted to create contemplative music inspired by imaginary sounds underwater, between ethereal electronic beats, alternative, avant-garde pop, and cinematic soundscapes. It's close to who I am today. I want people to travel far away, and get lost in their minds when they hear my music. Have a listen, and maybe you will understand what it is about!


FRANKIE: If you could give one piece of advice to the next generation of women who are creating art what would it be?

GILONE: Create what is close to who you are. Never let anyone tell you what is good or bad in art. They don't know shit.

FRANKIE: What are you most looking forward to taking advantage of in a post-pandemic world?

GILONE: In a post-pandemic world, I hope that indie artists and small designers in the fashion industry will have more platforms, more collaborations, and more opportunities to showcase their work, their art. They have to be seen and promoted by the big machines, by the influencers, by the big institutions, by the media. They should be recognized and appreciated for what they do, the effort they make to exist and create art in the world. They deserve it.

FRANKIE: What was the biggest realization or point of growth you have had since the start of the pandemic?

GILONE: I learned that validation and labeling are a waste of time. I hate norms. I always felt different than other people since I was a kid. First, physically because I was 5'9" at age 14. Then mentally, I was interested in things that others didn't care about as much. In my 30s, I felt a lot of pressure in terms of the traditional social expectations of women. It's the norm that people tend to conform to behaviors that are guided by societal rules. Get a degree, sign a CDI, find a "good" boyfriend, get married, buy a house, have a baby, etc. Don't get me wrong, I want that all too but it's not all I want, I'm way more than that! If you are not following those rules in your 30s, people judge you like crazy and make you think that you failed or are unstable. I kind of struggled for a long time to not think like the majority, but not being standard is okay. Even though I graduated with a master's degree, I felt rejected. My 15 years of modeling never felt like "enough" on my CV. Neither did traveling to 30 countries, being an artist, or being an independent emancipated woman. I learned so many skills in ways that are not on paper. It's exhausting to feel different. I asked myself "what are we really fighting for in life?" a lot in the last two years. In 2019, I started asking this question to my friends, family, people I met while traveling. I heard things like, "to earn more money..." or "for my dream job..." or "for my kids...",  "for my reputation...", "to work less...", to change a life." Everyone has their own motivation until difficulty, fear, or failure hit in the process. But one thing connects us all - love or lack of love. So I started to share ideas, compose melodies, and write lyrics. What am I fighting for? The love of a man? Social success? Recognition? More money? Happiness? The first song that I released, Fight, was born this way. It speaks of love, the one for whom we exist, the one for whom we fight, the one who releases pain and gives way to the first love, "self-love". I'm telling you this story because I realized that all the songs I have written are also concerns of women of my age. Since the start of the pandemic, I have made peace with myself. I'm not scared to be different anymore.

FRANKIE: What causes are you most passionate about?

GILONE: The ocean protection and wildlife. I'm a member of Sea Shepherd of Surf Riders. There are organizations that defend wildlife, and conserve and protect the world's oceans from illegal exploitation and environmental destruction. I also promote all types of articles, exhibitions, books, art, films, all to raise awareness for this cause on my personal social media. And of course, in my music too! 

Promoting a more sustainable lifestyle and a "slow life" is very important to me. I don't have a lot of clothes. I have only one closet at home to keep everything organized. Most of my clothes are second hand, or from sustainable or ethical brands, or small brands who have a social, artistic, or environmental concept behind them. My home is a mix of vintage furniture, nothing is from mass production companies. I buy local or organic food, sort my waste, hang out in my friends' restaurants, and support my friends' businesses. I love to be active in my community. I want to spend my energy, time, and money on things that really matter.
I'm also very concerned about the Racial Awakening in France lately, and specifically education about diversity. France is one of the biggest colonist countries in the world and also a racist place full of stereotypes.  We have to see in France that more people of color are leading, occupying higher positions in companies, mentioned in books, and seen on screen, film, etc. We have simply come to the end of a far too heavy history of injustice, denial, and profit. Censorship has to stop. We have to change it now all together. Wake up France, it's 2020! :)

FRANKIE: What has been your experience with this latest uprising of the Black Lives Matter Movement? Does it feel any different now? Do you believe real change is on the horizon?

GILONE: Americans are right to rise up. They are right to protest. Racism is not getting worse, it's getting filmed. Now the violent reality of racial prejudice and mass incarceration of Black Americans has been exposed to the globe through the media, and the world is aware of what's going on. It's ugly, sad, and revolting. We all have to stand in solidarity with the struggle for truth, humanity, and justice. As a Black French woman, I am not going to compare the US system to the French system- it's incomparable. But I want to speak up about consciousness. Black people are not scared of being murdered daily in France by the police. We don't buy guns in shops here. We are not America. Racism in France comes from a deep colonialism background which never got assumed. It's taboo. We never got BIPOC leaders who could guide us and educate people about it. Behind this, it's the racist system we are born into. A system in which public policies, institutional practices, cultural representations, and other norms work in various ways to perpetuate racial inequality. All Black people have experienced racism in their lives - not just fear of being killed as African Americans, but experienced mental trauma as a result of racism. I saw Black people persecuted, arrested, abused, struggling to get promoted, struggling to find a home in nicer neighborhoods, constantly being racially profiled by the police (including myself), and it was ´natural' and accepted. Too often cultural misrepresentations depict BIPOC in ways that are dehumanizing, perpetuate inaccurate stereotypes, and have the overall effect of normalizing unfair treatment within our society. This is a time to process a real change in global mentality. Being born white is a privilege. We know it. But together, we can make a better world if we are all active in it. Speak out when you witness racist behavior, injustice, or abuse. Denounce it. Don't stay silent. It's important. Educate your kids more about diversity. Vote for the right politicians. Go to the human rights manifestations. Open yourself up to diversity in music, art, books, poetry, history, everything you consume. We have to take it by the root, put everything on the table, and rebuild it all. No institution should escape it. Get to know your world better.

Let's all be part of the change!

FRANKIE: One of our recent campaigns was called "Better Together", promoting the real change that can happen when we are all a united front. What does "Better Together" mean to you?


GILONE: It means the future. We all have to be on the same page about what exactly we are pushing for and against. Fashion is such an empowering platform, and a powerful tool of influence but also has an enormous impact on the environment, human wellbeing, and ultimately our wallets. People need to reflect on the message that they are sending through their clothes - a message of an empowered, responsible, and competitive woman. As I said, "better together" means to put everything on the table and rebuild institutions and business models. It means collaborating with artists and activists to reframe powerful narratives embedded in the culture of fashion, and restoring the environment, valuing people over growth and profit. It's a win-win.

FRANKIE: What was your experience like shooting this campaign?

GILONE: It was amazing! I felt that they wanted me for this visual campaign because of my personality, my energy, my experience, and my way of expression, not only because of my physical beauty. I felt fully satisfied. That's the type of modeling and brands that I want to work for. This campaign gave me space to just be, and sublimate the work of a designer, a director, and a story. I always give 200% of myself if you let me be me! The studio was amazing, the team was amazing. Working for Gaelle and being directed by Leyla was extremely powerful. It was a beautiful day and hope it will happen again ;) Thank you Frankie Shop!  

FRANKIE: What's Next?
GILONE: At the moment, I'm working on a series of short music videos that will combine art, visuals, dancing, singing, and music. Then my second music video and debut EP Ocean Call will be released in the winter. Since the opportunity to perform live is off the table right now, hopefully, we will know more by the beginning of 2021 when things will be getting more back to normal and I can plan my first gig! I can't wait!