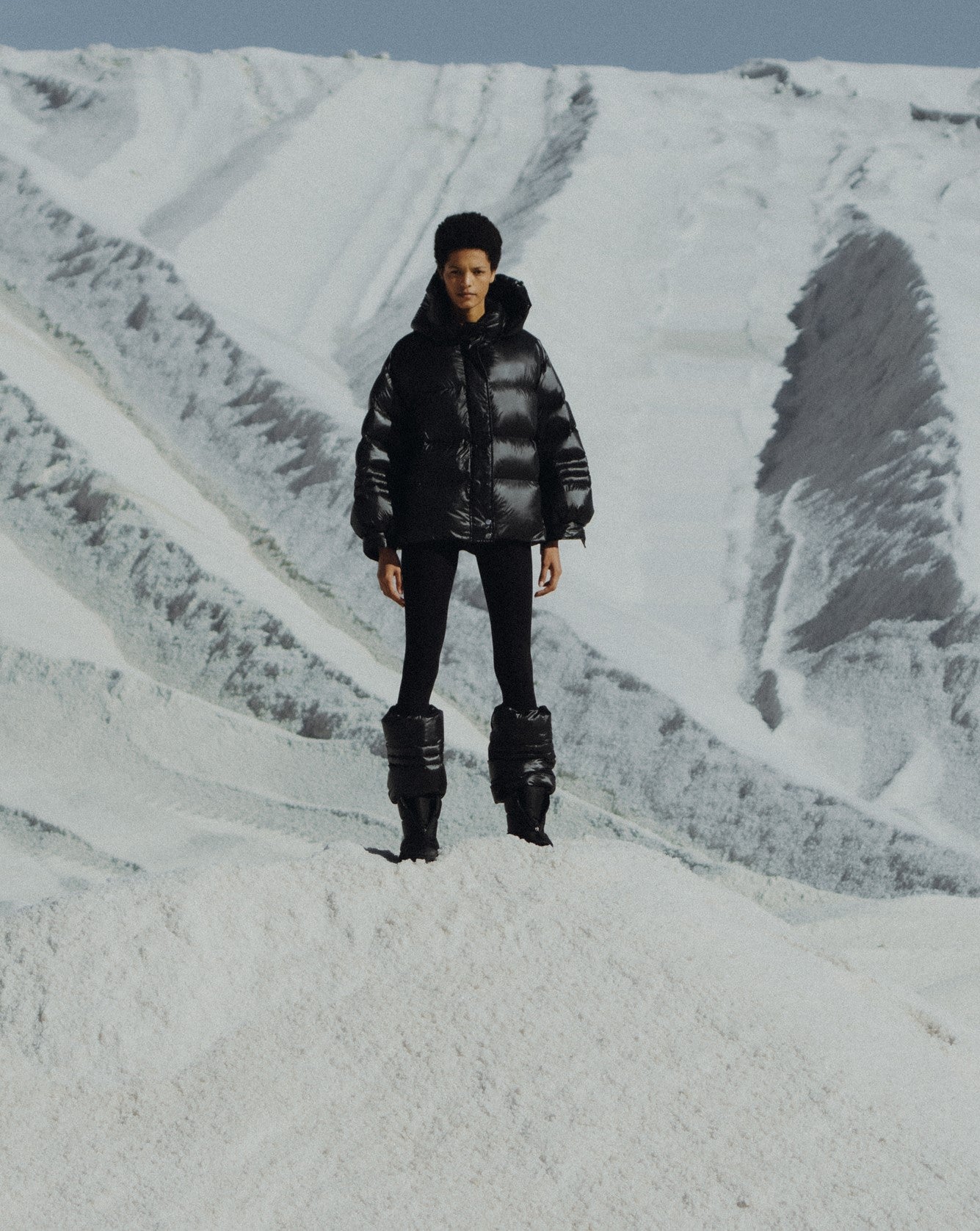 Less Waste, More Good: Introducing Our New Recycled Puffers
We are proud to introduce Tignes and Val, our latest puffers made of entirely recycled material, using a shell that is derived from recycled plastic bottles and insulation from recycled duck down and feathers.

For the first time, we took our production process to China - where we sourced and worked with leading factories who have mastered the reusing and upcycling of existing materials, using a process certified by GRS (Global Recycled Standard).
By reusing recycled plastic, we avoid the production process of virgin poly which consumes considerably more water, energy, Co2 and thus, creates more waste. It is also important to note that we are using this material for a style that does not require regular washing, if any at all, to avoid the shedding of microplastics in the water. A recycled puffer should be dry cleaned only when necessary, to further reduce water consumption. 

This style is part of our Frankie for Good line, which includes products made from materials with reduced environmental impact. We look forward to continuing to expand our range of organic, recycled and more conscious products as we continue to learnand do better by our planet.
Tignes, named after one of our favorite ski holiday destinations, is our longer, more oversized style. It is offered in 3 colorways: Ivory, Dijon, and Marigold. 

Due to the versatility of its silhouette, Tignes is designed to be unisex. With our latest mission to offer our styles to a wider range, we made this style for everyone. #FrankieforAll
Val is inspired by the sublime winters in the French Alps, with a shorter and boxier silhouette for a more casual look. We love Val's unique zip-through hood that coverts to a flap collar, making it both practical for serious weather conditions and stylistically a stand-out. Offered in Black, Hunter Green, Ice Grey.

To showcase our exciting new venture, we took to the Salin-de-Giraud - part of the Camargue Regional Park and known for its breathtaking pink salt lakes. Working with model Laiza de Moura, we found the ideal picturesque backdrop for our latest winter staple. 
You can shop our recycled puffers now. #FrankieforGood 


Location: Salin-de-Giraud

Model: Laiza De Moura

Photographer: Charlotte Lapalus

Stylist: Anita Szymczak

Hair and Makeup: Vanille Gautier

Production: Chloé Fortunato